Sustainable Materials Recovery Program Grant
Sustainable Braintree's Recycling Task Force remains committed to its mission of improving recycling at Town events, parks and playgrounds.

With a grant from the Massachusetts Department of Environmental Protection Sustainable Materials Recovery Program, Sustainable Braintree purchased 75 recycling barrels for use at Town events throughout the year. These barrels replaced the cardboard receptacles that Sustainable Braintree used in prior years.
The SMRP Grant has also funded the purchase 30 recycling barrels for use at ball fields and playgrounds. Sustainable Braintree is hopeful that in the near future a sustainable collection procedure can be successfully implemented in the Town and is actively lobbying for recycling in our public parks to become reality.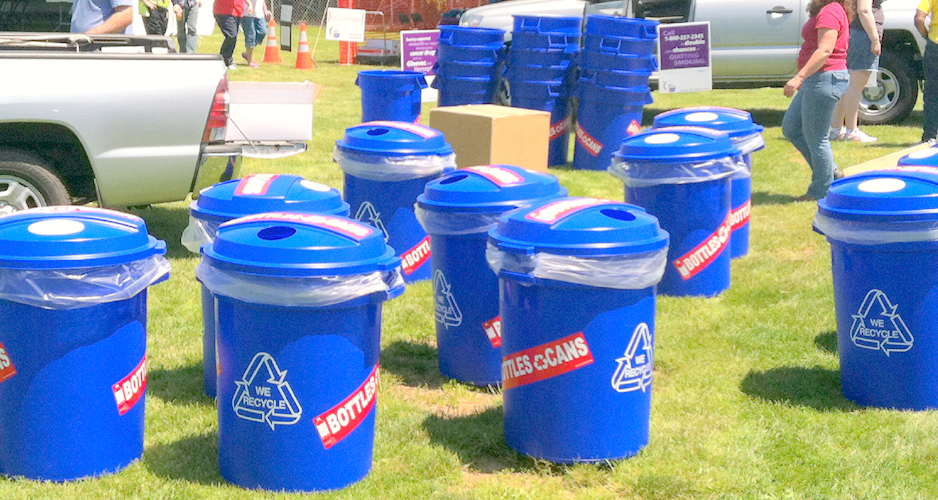 If you would like to join in this effort, please contact info@sustainablebraintree.org